Food Safety and Defense – Graduate Certificate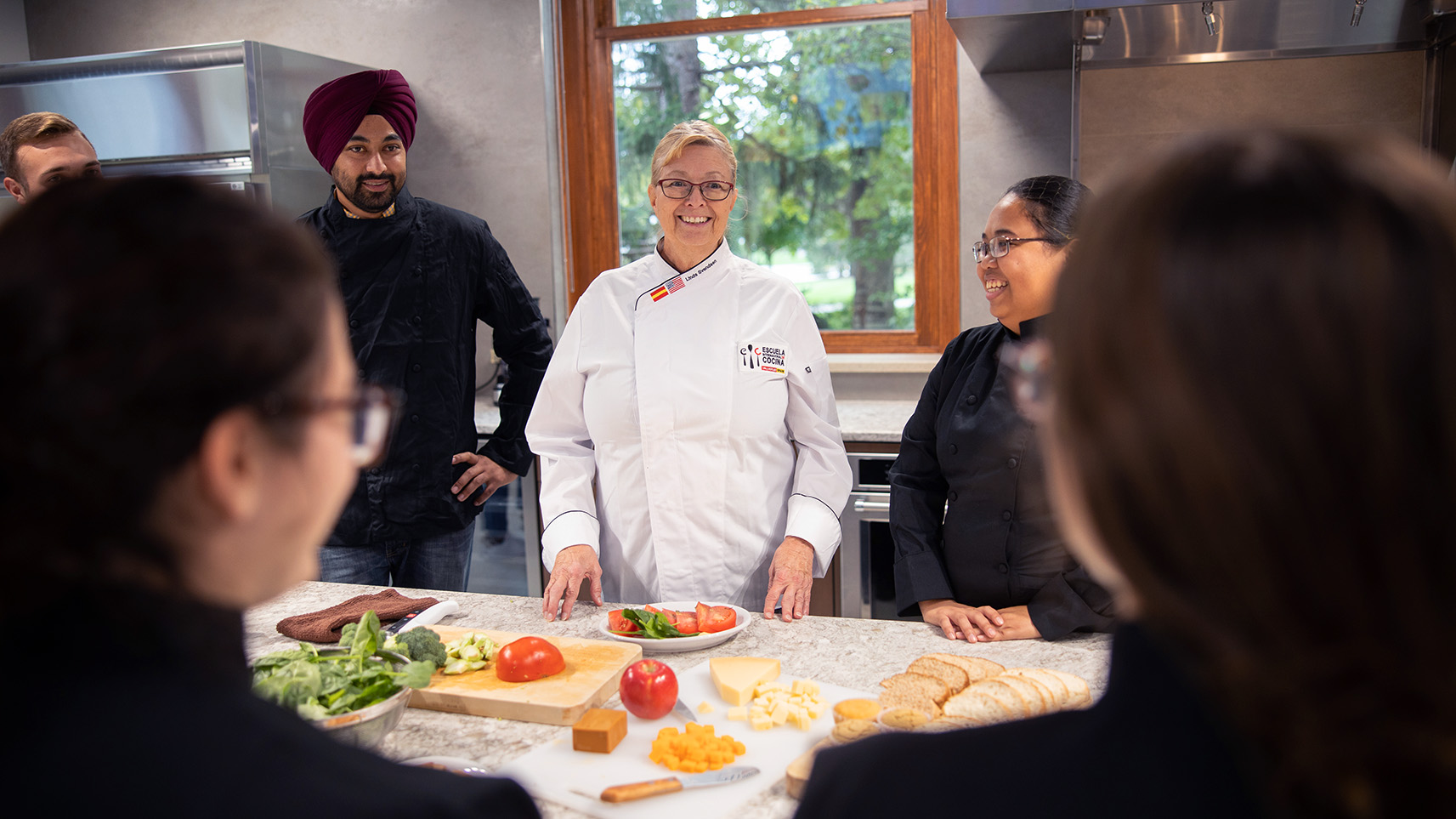 Food Safety and Defense
In an era of global food systems, effective control of foodborne hazards requires advanced education. The Food Safety and Defense online graduate certificate program serves the needs of industry and agencies that must protect the human food supply from accidental or deliberate contamination with pathogenic microbes and/or toxicants.
Summary
This online certificate allows food industry personnel to pursue more in-depth specialized training in food safety and security that is pertinent to their job while working full-time.
Synthesize a current and multi-faceted picture of key food safety and security issues.
Apply the scientific principles of microbial and chemical risk assessment and analysis to real world food safety and security issues.
Analyze and apply the concepts of HACCP (Hazard Analysis Critical Control Point) programs, as well as other safety and security approaches, to the management of food safety and security in food systems.
Evaluate food safety and security issues in the food industry using the perspectives of sound science, critical thinking, and ethical reasoning.
University partnerships
Iowa State University is a member of Great Plains Interactive Distance Education Alliance (GP IDEA), a consortium of universities that have come together to offer fully online degree programs. This collaboration provides Iowa State University students the opportunity to take course taught by early childcare faculty and professionals across the partner institutions.
Admission Requirements
Academic Records
GPA
Statement of Purpose
Letters of Recommendation
For specific program details, visit the Graduate College website.
Credits
Required credits: 12
Contact Information
Jen Moon
Iowa State Online Student Services
2426 Howe Hall
515-294-8789
jenmoon@iastate.edu
Iowa State Online
515-294-3916
iowastateonline@iastate.edu