Plant Breeding – Master's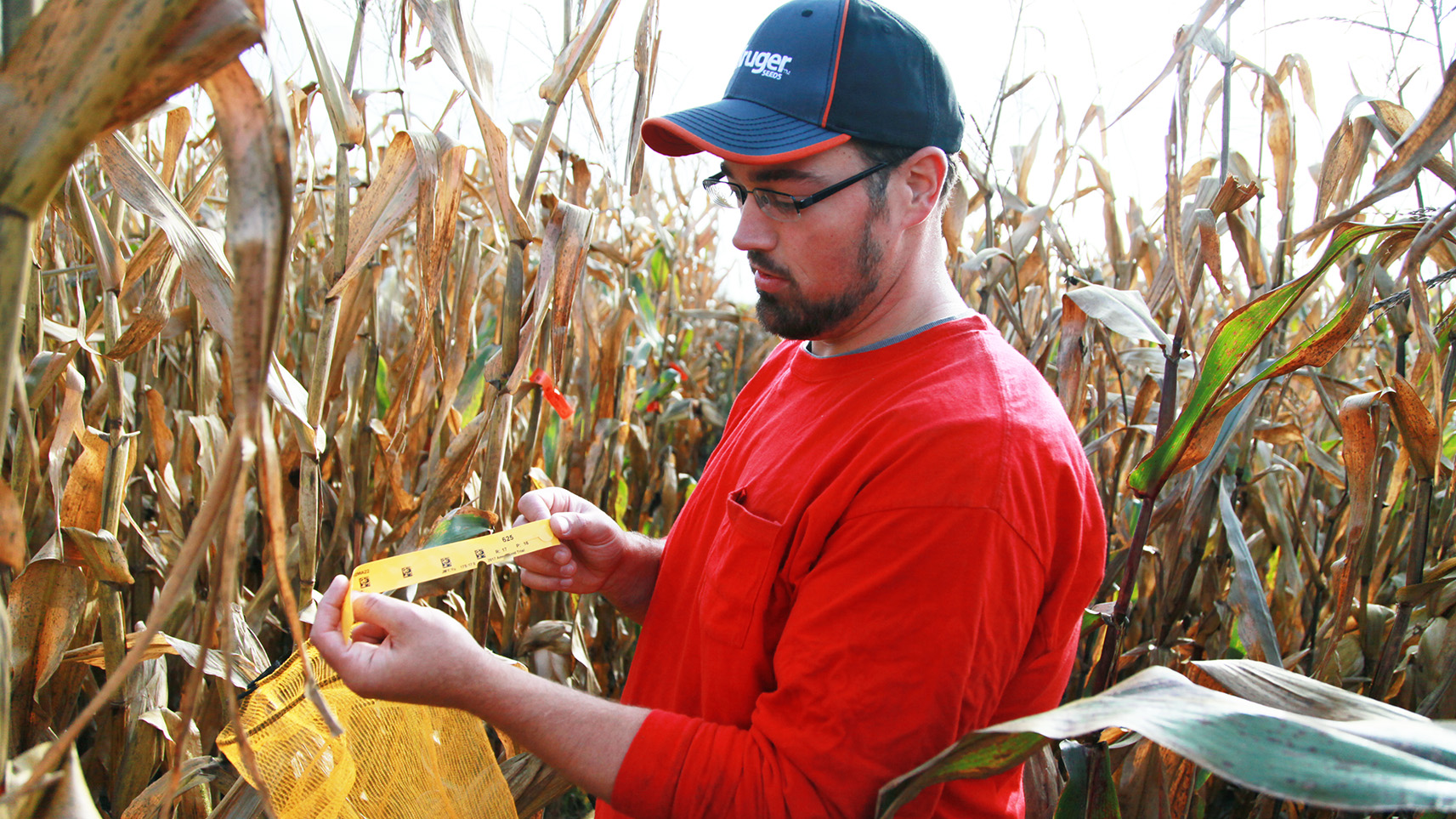 Plant Breeding
Help agriculture industry leaders boost yield, increase efficiency, battle pests and mitigate risk of drought. Leverage cutting edge technology including machine learning, drones, and robots to help farmers do more with less land and fewer inputs.
Summary
Unlock Your Plant Breeding Potential
Are you passionate about plant breeding and eager to take your skills to the next level? Look no further than the online Master of Science in Plant Breeding program. We wrote textbooks on plant breeding, dozens actually. Our innovative online option empowers you to pursue your passion while maintaining your professional and personal commitments.
Fundamental Skills, Advanced Concepts
Our program is designed to equip you with not only the fundamental skills of plant breeding but also advanced concepts that are essential in today's dynamic global society. You'll engage with cutting-edge topics like genomic selection and the evolving landscape of plant breeding practices.
Flexible Curriculum Tailored to You
Tailor your educational journey with a flexible curriculum that caters to your unique needs and aspirations. Our courses cover four major areas:
breeding
genetics
statistics
crop production
Our Master of Science in Plant Breeding program can be completed entirely online, providing the flexibility needed for working professionals to earn their master's degree while fulfilling personal and professional obligations.
Contact Information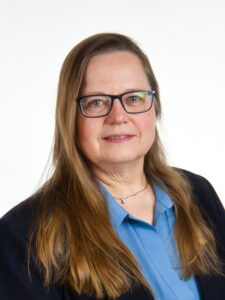 Brenda Kutz
MS Agronomy Program
1126D Agronomy Hall
(515) 294-2999
msagron@iastate.edu
Dr. Thomas Lubberstedt
Professor
515-294-5356
thomasl@iastate.edu

Iowa State Online
515-294-3916
iowastateonline@iastate.edu
Admission Requirements
Graduate College Requirements:
4 year Bachelor's degree (or equivalent)
Academic Records/Transcripts
Minimum 3.0 GPA (Program may alter requirement.)
Proof of English Proficiency
For program specific requirements, visit the Graduate College.
Credits
Total: 30 credits
The program culminates in a "creative component," which is intended to be an in-depth application of the knowledge and skills acquired from the M.S. Plant Breeding curriculum. The creative component can take many forms, but it always includes a written report related to your area of specialization and approved by your advisory committee.
Iowa State is a reputable and distinguished institution that provided an MS in Plant Breeding with the flexibility of remote accessibility. While there are many online degrees being offered from a myriad of schools, very few are actually from long-term established schools with merit.
Learn with Experts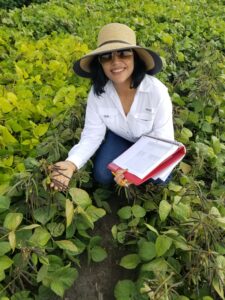 Dr. Arti Singh, an Iowa State University Associate Professor, has over 15 years of plant breeding expertise. She has written two textbooks, authored hundreds of research articles and released multiple varieties. Dr. Singh leads breeding programs for mung bean, a new source of protein in the plant-based market. Her interest in plant breeding was sparked by a lecture by Nobel Laureate Dr. Norman Borlaug since "plant breeding is a perfect blend of science, nature, and innovation." Dr. Singh leads the Women in Agriculture and AI group, which works internationally at the cross-section of breeding, agriculture, engineering, and artificial intelligence.