Veterinary Preventive Medicine – Graduate Certificate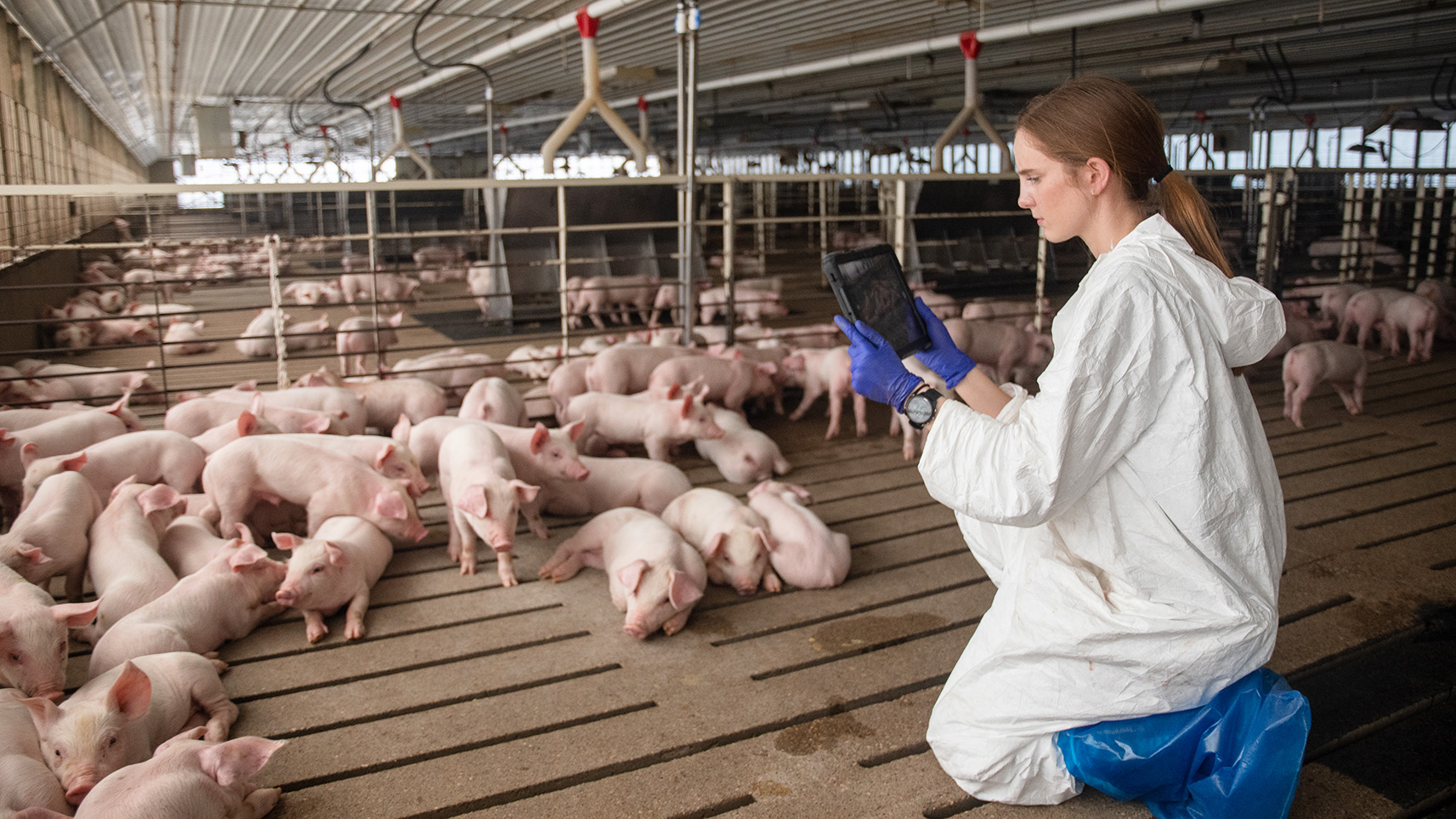 Veterinary Preventive Medicine
Join Iowa State University for your graduate certificate in preventive veterinary medicine or population sciences in animal health. As a graduate student here, you won't just be a face in a crowd! 
Summary
From the principles of epidemiology and population health to the design and implementation of field trials, an online certificate in veterinary preventive medicine offers a first look at disease prevention. We ensure that you will have individual attention, tailored advising, and research opportunities well-matched to your interests. Our faculty and students are operating at the cutting edge of their fields of knowledge. We are working hard to cultivate the very best graduate programs and prepare the next generation of independent, intellectual leaders in their fields.
Highlights of our program include:
Veterinary Diagnostic and Production Animal Medicine (VDPAM) department, with budget of approximately $28 million and its 53 faculty and 137 staff are committed to supporting sustainable food animal agriculture
VDPAM research programs include ~$19.5 million of funded grants

Infectious diseases, theriogenology, toxicology, welfare, diagnostics, public health

Teamwork with USDA, industry partners, commodity groups, and association.
The ISU Veterinary Diagnostic Laboratory (VDL) is #1 in the USA in case numbers & revenues

VDL faculty are leaders in applied research (recent examples, first to detect & develop diagnostic tools for PEDv, pioneer oral fluids testing)

The most comprehensive food animal curriculum of all 30 US CVMs

90 VDPAM courses, emphasizing teaching in the most progressive livestock systems
Over 50% of ISU students track mixed or food animal medicine

Home of "Diseases of Swine" book, Biosecurity assessment systems, Swine Medicine Education Center (SMEC), Center for Food Security and Public Health
Our research opportunities frequently have interdisciplinary, collaborative approaches. We are distinctive insofar as our graduate faculty are involved in all areas of livestock health, welfare and production. Many graduate faculty are involved in serving producers, veterinarians, industry groups, and government agencies.
Join us, and be part of this story!
Admission Requirements
Graduate College
Academic Records
GPA
Statement of Purpose
Letters of Recommendation
For specific program admission requirements, visit the Graduate College website.
Credits
Total: 15 credits
With approval, you may be able to transfer credits from a Graduate Certificate towards a Masters degree in Veterinary Preventive Medicine. You are encouraged to discuss this possibility with the Director of Certificate Education and the Director of Graduate Education for the Master's degree program in Veterinary Preventive Medicine to understand the circumstances.
Contact Information
Chloe Peterson
Student Services
515-294-3837
cmpete@iastate.edu
Iowa State Online
515-294-3916
iowastateonline@iastate.edu