Biochemistry – Graduate Certificates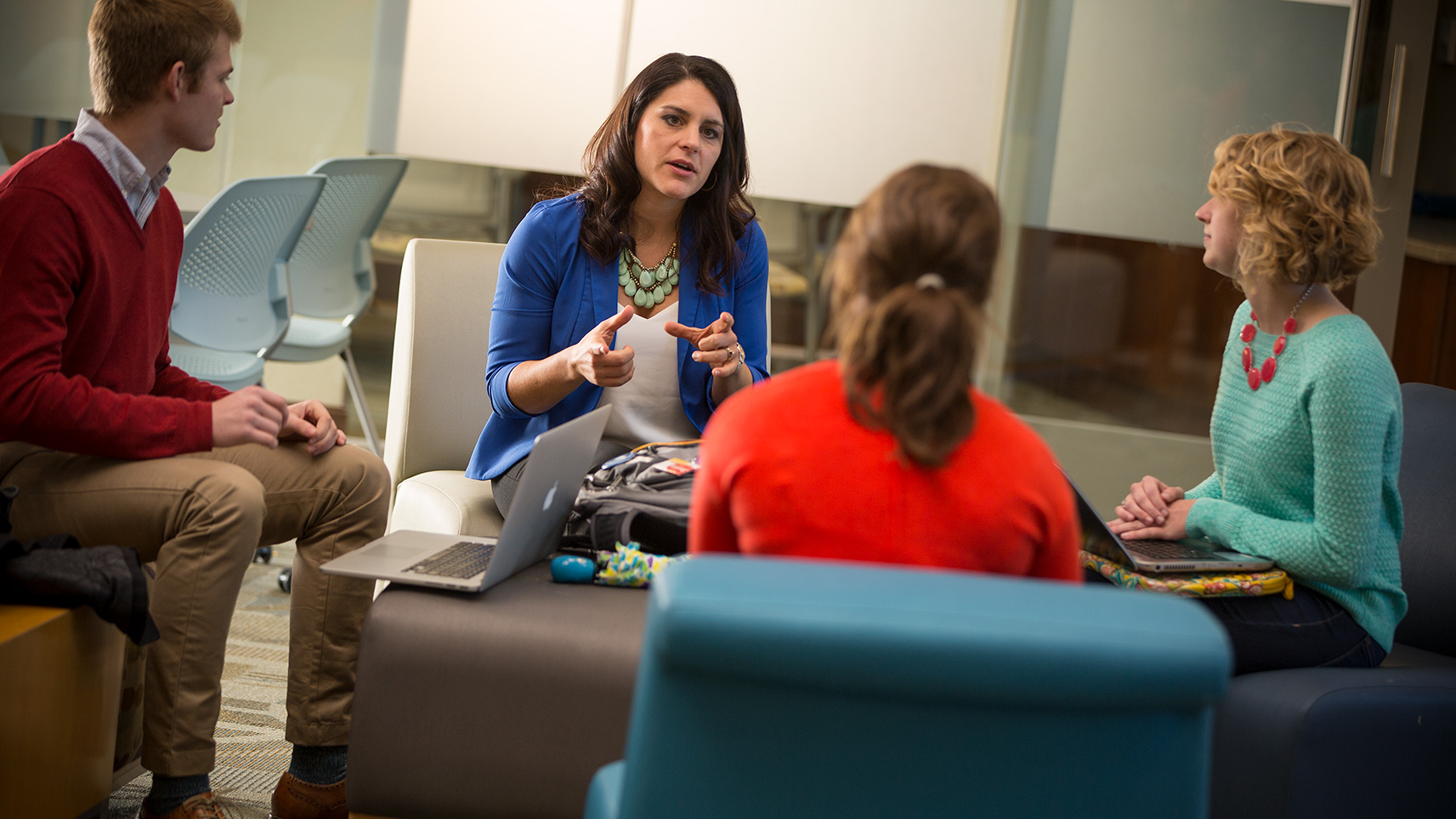 Biochemistry
With a graduate certificate in biochemistry, you can help to advance chemical, physical, and biological sciences. Apply chemistry to the study of biological processes at the cellular and molecular level of plants, animals, and microorganisms.
Summary
The two certificate programs are designed to give you formal and in-depth training in the specialized area of biochemistry. There's a program for you, whether you're an undergraduate or someone who have already earned their degrees. A total of 12 credits must be completed to earn each graduate certificate.
Graduate Certificate in Biochemistry 
Have you already earned your degree but seek formal recognition of focused graduate study in the area of biochemistry? The graduate certificate in biochemistry may be for you.
Built-in flexibility allows you to complete your courses, some of which are offered online, at their own pace relative to their professional, family, and other commitments. Due to the smaller class size for graduate courses, you will develop collaborative relationships with faculty members who are often national and international leaders in their fields. Best of all, your graduate study at Iowa State University is offered in a friendly, personal environment in which your professors and peers will support your ambitions and pursuit of knowledge.
After earning a graduate certificate in biochemistry, credits earned can be used to meet degree requirements towards a graduate degree with thesis in biochemistry, if approved by the Program of Study Committee. Important to note, the graduate program is not available online.
Concurrent Bachelors / Graduate Certificate in Biochemistry 
If you are preparing for graduate or medical school, or to provide certification of completion of a rigorous program in biochemistry for a career outside academia, this graduate certificate program is intended for you (other undergraduate majors may also apply). As a student in this program, you will enjoy graduate courses that have a smaller class sizes, creating an engaged and interactive teaching environment. You will have more opportunity to interact with their instructors, who can then provide a more comprehensive letter of recommendation when needed.
Admission Requirements
Graduate College
Academic Records
GPA
Statement of Purpose
Letters of Recommendation
For specific program admission requirements, visit the Graduate College website.
Credits
Required credits: 12