Engineering Management – Master's

Engineering Management
There is a growing need for engineers that can build multi-disciplinary design teams, then lead those teams to solve technical and business challenges. The Iowa State University engineering management master's program is designed to train you to meet both the technical and managerial challenges in developing modern complex engineered systems.
Summary
Develop your engineering, science, and management skills with the engineering management program so you can succeed in a technology driven environment. Meet the growing need for engineers that can manage and lead technical and managerial teams. You can complete the program online or in residence, part-time or full-time.
If you are a BS-degreed engineer looking to get an MBA, ISU's engineering management graduate degree is an exciting alternative. Five of the ten courses in our program are selected from the MBA program at ISU's world-renowned business college. And the remaining five courses in our coursework-only master's degree are chosen from our systems engineering program. These courses cover topics such as IT systems, project management, system requirements, operations, and architecture definition, quality, and ergonomics. These systems engineering courses can be chosen to fit your skills and background working within highly technical fields.
The Industrial and Manufacturing Systems Engineering (IMSE) Department at Iowa State University strives to provide an outstanding educational experience for you. We recognize the importance of "real world" experience, and most of our faculty have extensive work experience external to the university. Additionally, we solicit thoughts and inputs from successful non-ISU personnel who are working in industry and are committed to improving IMSE student education.
Admission Requirements
Graduate College Requirements:
4-year Bachelor's degree in engineering (or equivalent)
Minimum 3.0 GPA
Proof of English Proficiency
For specific program requirements, visit the Graduate College website.
Credits
Total: 30 credits
Time: as few as 3 semesters
Contact Information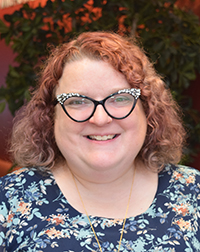 Jess Severe
Program Assistant
515-294-0129
imsegradprogram@iastate.edu
Gary Mirka
Director of Graduate Education
515-294-8661
mirka@iastate.edu
Iowa State Online
515-294-3916
iowastateonline@iastate.edu
Related Online Programs