Early Childcare Education and Programming – Bachelor's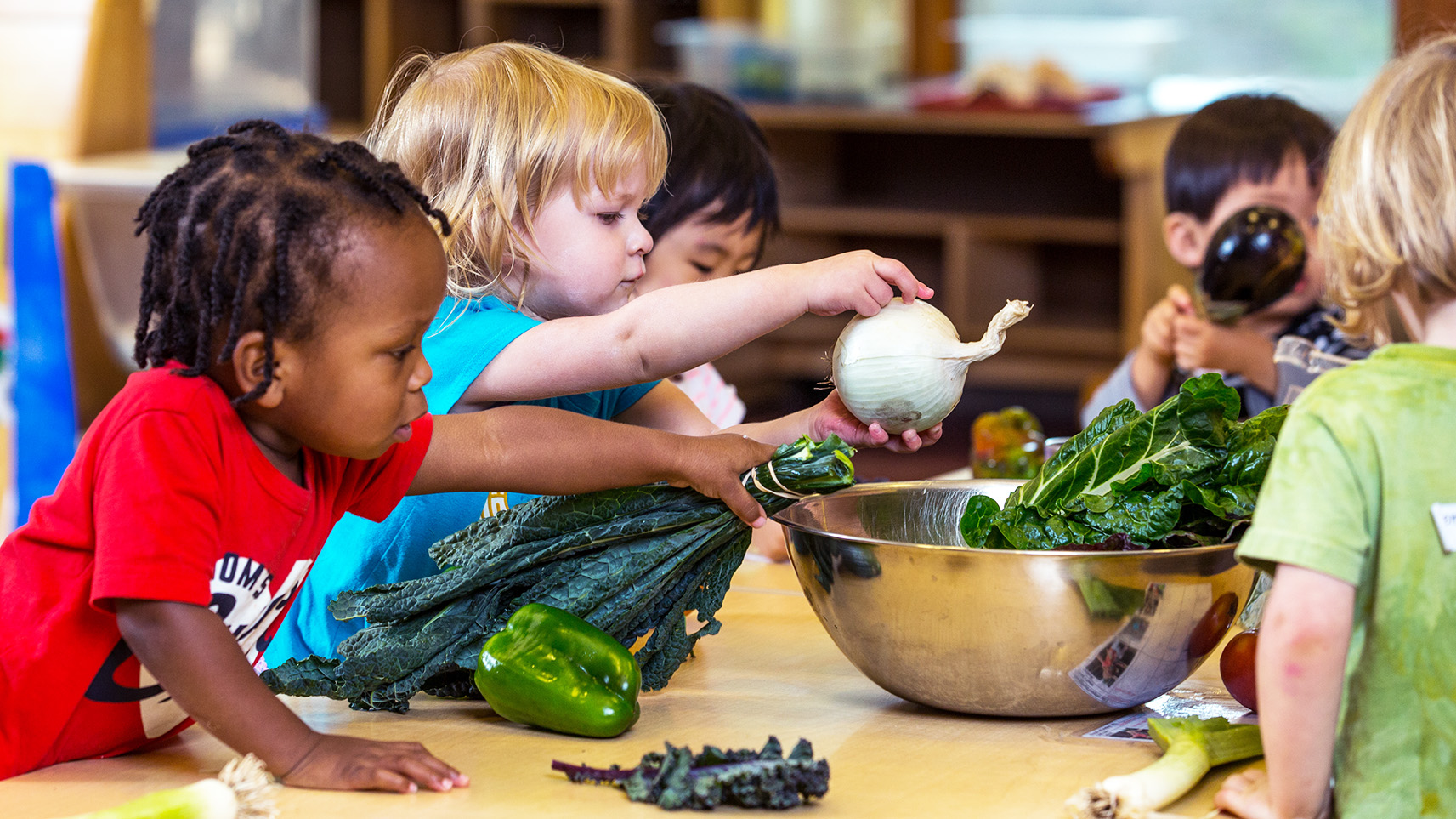 Early Childhood Education and Programming
A positive force in the making!
Before first grade, a child may spend more than 10,000 hours in childcare. Children in high-quality early education programs are more likely to enter college or the highly skilled workforce. Quality childcare for children today creates a viable workforce for the future and a strong American economy in the long run. Here's your chance to make a difference.
Summary
The Early Childhood Education and Programming (ECP) online bachelor's degree takes you to the next level. Learn to approach your classroom with the eyes of a scientist. The capstone project will teach you to investigate and solve challenges in your room using data allowing you to better serve your students.
Completing the program is easier than ever! Recent changes to the practicum allow you to include experience in your current classroom while upholding national guidelines.
As a degree completion program, you can bring in up to 30 credits. Find out how your credits will transfer here.
It is important to note the ECP degree is not a path for teacher licensure. If you want to become a certified teacher, consider our Early Childhood Education major.
Don't miss out! The State of Iowa T.E.A.C.H and WAGE$ programs might pay a considerable portion of your tuition AND increase your pay after you've graduated. More information below.
University partnerships
Your classes will be taught by the faculty publishing the most current research in childhood development as part of the Great Plains Interactive Distance Education Alliance (GP IDEA). This consortium approach uniquely offers you a wider perspective as faculty and students share different experiences from the entire region. Learn more about the GP IDEA consortium.
Admission Requirements
Once you have met the following requirements, you are eligible to begin taking the ECP core courses. But if you haven't met these requirements, contact an adviser to discuss your path into the ECP program.
Completion of a minimum of 30 credits
Minimum GPA of 2.5
Successfully pass a criminal background check
Completion of Lifespan and Development course (equivalent to HDFS 102 at Iowa State)
Credits
The ECP degree requires a total of 120 credits. This consists of 51 E C P core curriculum credits, 40-41 general education credits, and 28-29 elective credits.
The Iowa State University Catalog outlines the degree requirements.
Tuition
As a member of GP IDEA, all students pay universal tuition. For more information, visit the GP IDEA website.
Contact
2624 Howe Hall
515-294-3916
gpideainfo@iastate.edu
Dani MacDougall
Academic Adviser
515-294-8618
djmac@iastate.edu
Celia Shedd
Assistant Teaching Professor
515-294-8877
cpshedd@iastate.edu
After graduation, I was hired as the preschool teacher and onsite supervisor/team leader at the center where I did my practicum. After a year and a half at that center, I became the assistant director at KindeCare. I love my new position and balancing time in the classroom with administrative work.
T.E.A.C.H. and WAGE$
3.45

17%

99%

would recommend the program to their peers
The State of Iowa T.E.A.C.H. Early Childhood® Program awards scholarships to early education professionals so people like you can continue their education.
Work in a low-income district? You may be eligible for additional funding.
Counseling Support Scholarship recipients receive individualized professional development planning, navigating the college system, and addressing challenges to success.
The WAGE$ program offers financial stipends as your education increases.
For more information about these programs, visit the Iowa Association of the Education of Young Children.