Industrial Engineering – Master's

Industrial Engineering
As an industrial engineer with a master's degree, you have extraordinary flexibility in your engineering career. Learn how to include the human element in technical problem- solving to improve processes in any industry from manufacturing to health care to financial services.  Whether your goal is systems management or technical innovation, your industrial engineering graduate education will equip you to lead with the big picture in view.
Summary
With a master's in industrial engineering, expand your knowledge in topics that are vital to the well-being of US industry: quality, productivity, efficiency. Our program focuses on topics of engineering management, operations research, manufacturing processes, human factors, and enterprise computing.
The 100% online master's in industrial engineering is designed for working professionals who are seeking to advance their careers; they can immerse themselves in a single course per semester and not feel overwhelmed with their existing professional and family obligations.
Admission Requirements
The Iowa State University online master's in industrial engineering is intended for students who have a bachelor's degree in industrial engineering. If you have a bachelor's degree in other engineering disciplines, or in some closely related sciences, you may be considered for provisional admission if other admission requirements are met.
Graduate College Requirements:
4-year Bachelor's degree in engineering (or equivalent)
Minimum 3.0 GPA
Proof of English Proficiency
For program specific requirements, visit the Graduate College website.
Credits
Total: 30 credits
Time: as few as 3 semesters
Contact Information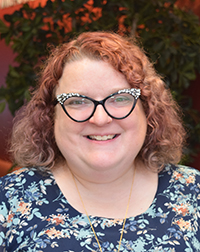 Jess Severe
Program Assistant
515-294-0129
imsegradprogram@iastate.edu
Gary Mirka
Director of Graduate Education
515-294-8661
mirka@iastate.edu
Iowa State Online
515-294-3916
iowastateonline@iastate.edu
Related Online Programs