Bachelor of Liberal Studies – Degree Completion Program

Get your degree
Transfer the hard work you've already completed to Iowa State University's Bachelor of Liberal Studies (BLS) degree! Select from the many online courses available to you as you take an important step toward a fulfilling career in a variety of areas.
Summary
The Bachelor of Liberal Studies (BLS) is a general studies degree that can help increase your chances of doing the work you love, or it will help you advance in the work you're already doing. You can choose between a liberal studies major and a professional studies major. With assistance from a BLS advisor, you can select from the liberal or professional studies path that meets your individual educational, vocational, or personal goals.
Many of the credits you have earned at community college and other accredited colleges and universities can be applied toward the degree and can often meet requirements for the BLS. Up to 75% of the total BLS degree requirements can be transferred from accredited institutions. Students with military or professional and technical credits with outcomes contributing to the learning outcomes of the distribution areas of either major are encouraged to submit coursework for review to potentially apply such credits to the major. The BLS degree has no residence requirements, but students are expected to have 30 credits from ISU earned during the junior and/or senior year.
Declaring a B.L.S. Degree
University admissions requirements apply. Students must have completed at least 24 semester credits of transferable coursework from another accredited college of university to declare the B.L.S. Additional details can be found in the transfer admissions information. More information on both the liberal and professional studies options are available in the Course Catalog.
Credits
All students seeking a BLS degree must meet the University-wide requirements for graduation, including earning a total of 120 credits. The Liberal Studies major requires 36 credits of coursework across three of five areas of distribution. Students determine which distribution areas to emphasize in their degree program through consultation with their Bachelor of Liberal Studies academic advisor.
Liberal Studies students must also meet the General Education, World Languages/Cultures and Career Proficiency Requirements of the College of Liberal Arts and Sciences and earn a minimum of 39 credits at the 300/400 level. Courses taken at Iowa State University on a pass/not pass basis may be counted toward graduation only as electives.
Contact Information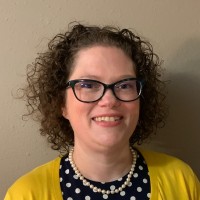 Emily Olson
102 Catt Hall
515-294-4831
eolson@iastate.edu
Alex Davenport
515-294-4831
adavenpo@iastate.edu